See how iBlocks are redesigning learning with authentic, hands-on experiences.
iBlocks in Action:
Rube Goldberg Machines
Watch as middle grades students get hands-on with the engineering design process, collaborate, problem solve, and create. Throughout the video, iBlocks educators provide insights into each step in the process.
NYSCATE Educators on iBlocks
From saving teachers time to supporting adaptive learning and technology, there's a lot to love about iBlocks. Don't just take it from us, see what educators in New York are saying about iBlocks PBL.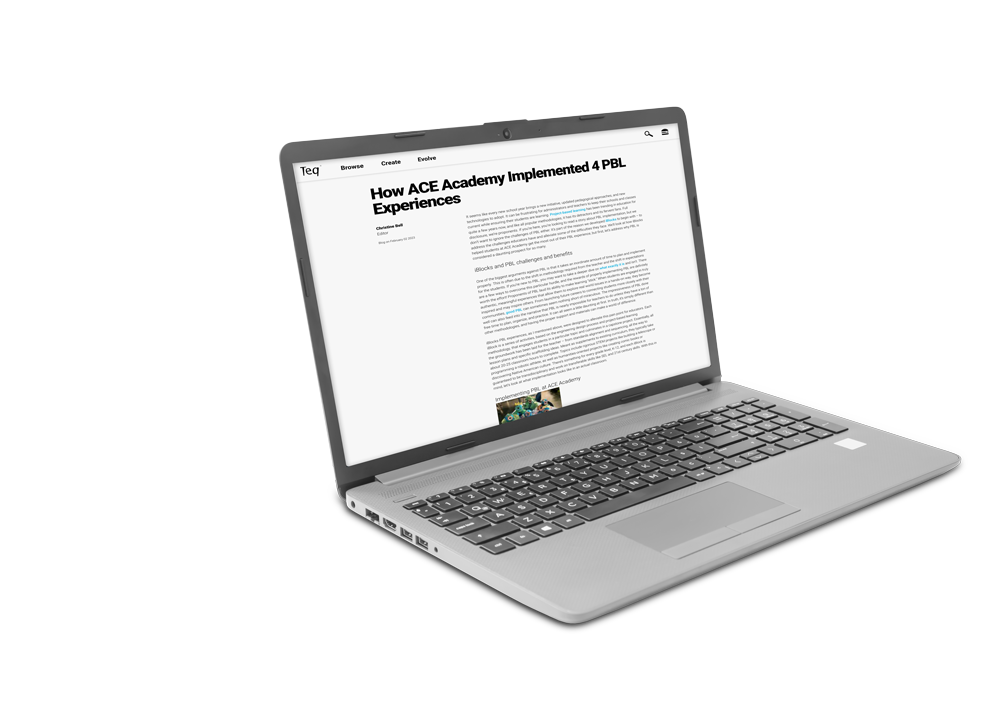 Implementation of 4 iBlocks at ACE Academy
The rewards of properly implementing PBL are definitely worth the effort! When students are engaged in truly authentic, meaningful experiences that allow them to explore real world issues in a hands-on way, they become inspired and do the inspiring. From launching future careers to connecting students more closely with their communities, good PBL can sometimes seem nothing short of miraculous. At ACE Academy in New York, one teacher was able to implement project-based learning with iBlocks – and not just for one class, but four different projects for four different grade levels, all at the same time!
iBlock Testimonial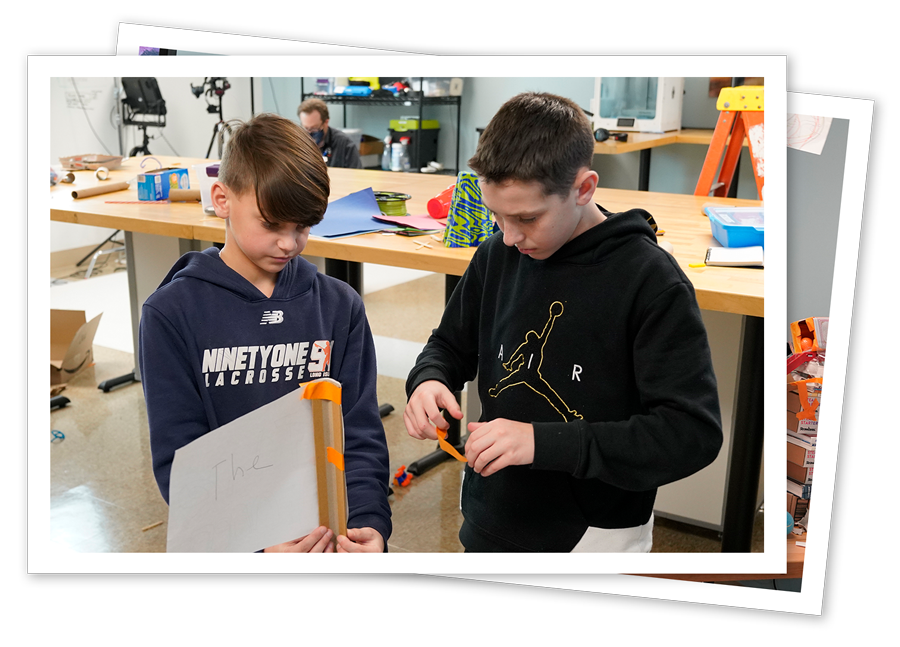 "I wanted to take a moment to thank you for giving my boys a great experience that they won't soon forget with iBlocks. Anytime they are working on something that gets them out of their seats the possibility of success increases. They jumped right in and got to know the other boys and girls in the groups. My boys are inherently competitive. They loved that at the end the groups "competed" with one another. It was also nice to see how supportive they were of one another. Later on, in the evening as we were walking, I said, "let's take the ramp." Oliver replied, "no, Mommy that's an inclined plane." As parent it's a good day when your child has fun and learns something."
Samantha B., mother of Oliver and Maxwell
iBlock Testimonial
"My daughter, Kayla and son, Jake had a great iBlocks PBL experience and especially loved it when they were able to get their hands on the material and start building their creations. They couldn't stop talking about how much fun it was and how they were able to tell a story through their building. My children felt this was a much better experience than a normal day sitting in class as they learned skills they can apply in all different situations. They retained all of the information they learned and even tried building new Rube Goldberg Machines at home! We loved watching them design and think of creative ways to build them. I would definitely sign my children up for any other iBlocks PBL experiences as their engagement levels were off the chart! Thanks for letting them be a part of this experience."
Jeff K., father of Jake and Kayla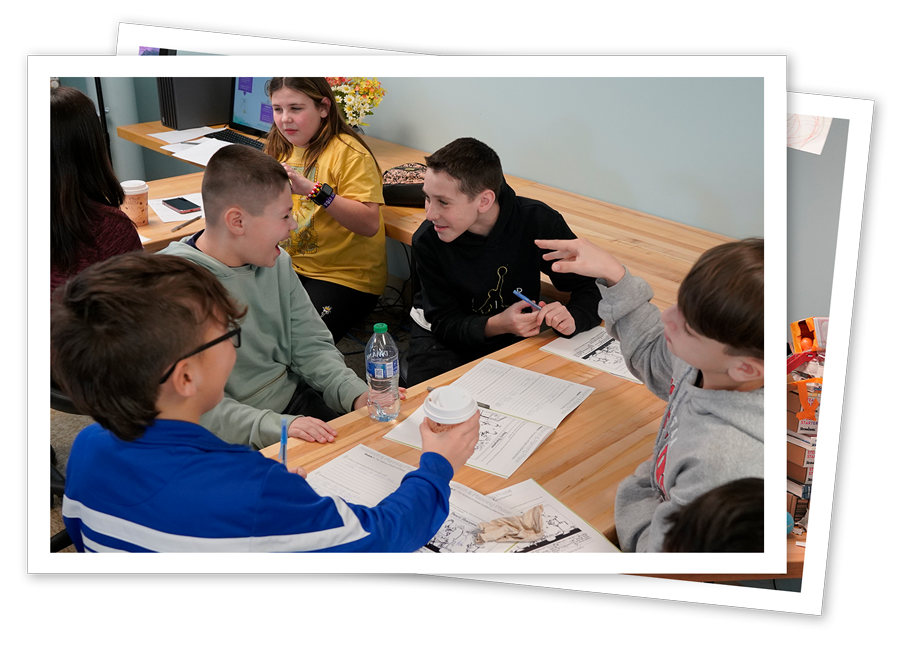 iBlock Testimonial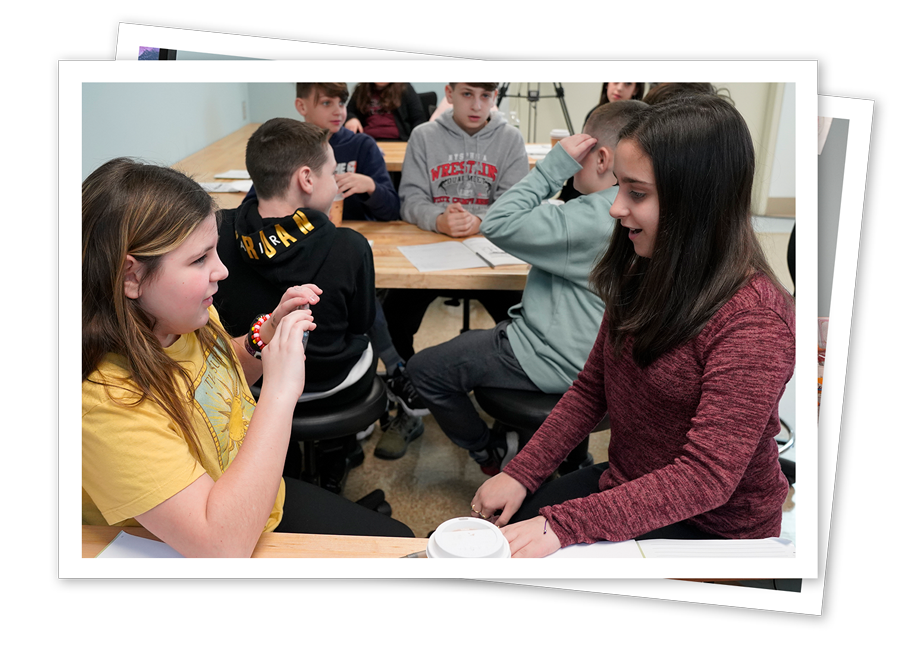 "I found the iBlocks experience really fun. The teachers were really nice, and I enjoyed the fun examples videos of Rube Goldberg machines. It gave me a better understanding of what we were going to make. At the start of the iBlock I didn't know what activities we would be doing, but by the end I enjoyed working in a group and building a Rube Goldberg Machine together. I would love to be a part of another iBlocks PBL experience!"
iBlock Testimonial
"The environment you set up, as well as the hands-on collaborative nature of the iBlock, really supported Ava both socially as well as academically. I can tell both her confidence and self-esteem has increased. Tonight, she very animatedly told our entire family all about what a Rube Goldberg [Machine] was, all of the components, and how her group crafted their machine and the storytelling portion of the machine they created. She has also gotten her brother and sister excited about Rube Goldberg and they're figuring out how they can use some of our household items and to construct one of their own! Ava said she really loved the way she got to work with other students and be hands on all day, she felt it kept her interested in the content as opposed to her "usual" classroom. She definitely retained all of the information and now all three of my kiddos are hoping there's another opportunity for this!"
Lindsey M., mother of Ava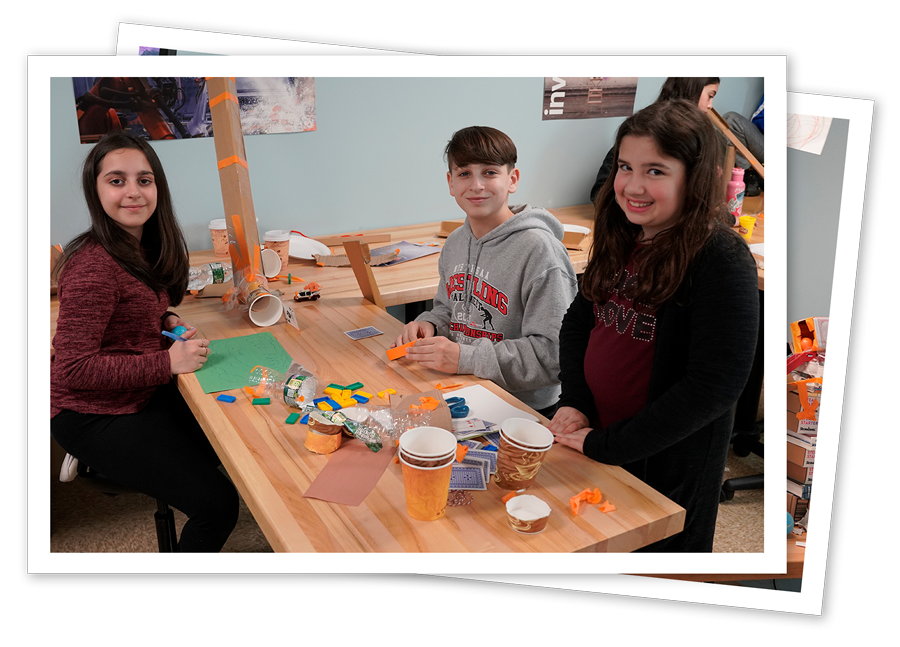 iBlock Testimonial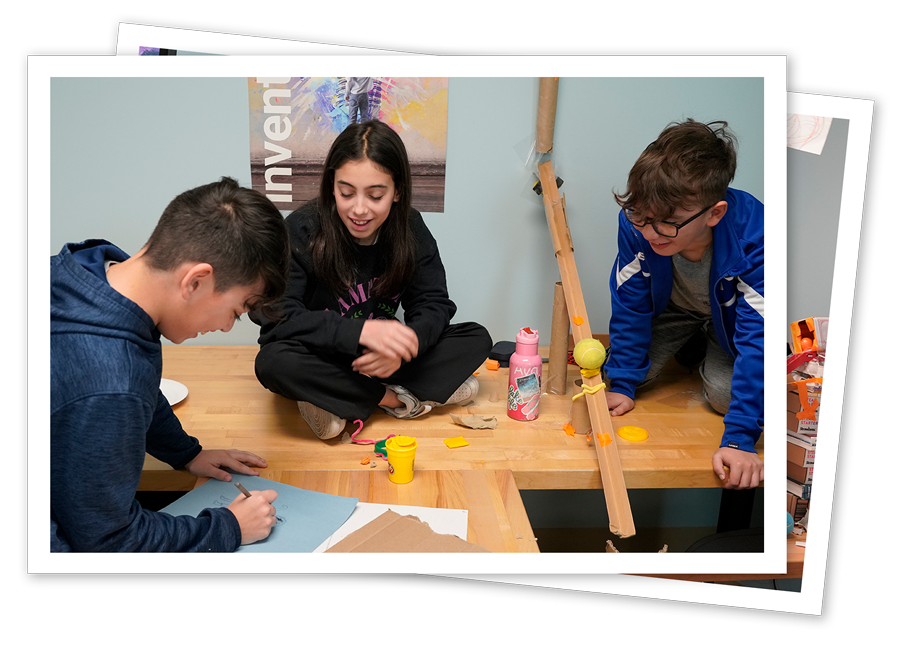 "Just wanted to let you know what a great experience my children had with their first attempt at project-based learning with your Rube Goldberg Machine iBlock. They loved how easy it was to follow along in the workbooks and formulate their plan for their machine. I've never seen my three children work so well together, it was impressive how all three helped each other during the design phase and how proud they were of the final product. Listening to them explain the process during their presentation really let me know they understood all the aspects of a Rube Goldberg Machine. My daughter even said when it was all over with, that this was a way cooler way to learn then the normal classroom situation!"
Paul P., father of Gavin, Gianna, and Cristiano